Maltese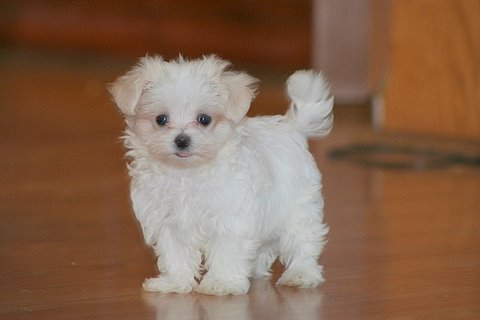 Country of Origin: Italy/Malta.
Size: Shoulder height: 20 - 25 cm (7.75 - 9.75 inches). Weight 5-7lbs.
Coat: Long white hair and no undercoat. The Maltese is considered a non-shedding breed.
Character: This dog is eager to learn, intelligent friendly, and sociable. Very Happy Go Lucky! The Maltese is very content to sit an watch TV and will still enjoy a long jog in the park.
Temperament: This dog gets along well with children, other dogs, and any household pets.
Care: This dog requires some grooming. Dead hair should be brushed out, as the Maltese does not shed. Irritating hairs around the eyes/ears should be trimmed or plucked from time to time.
Training: Encouragement rather than harsh words should always be used when training this breed. They are sensitive and should be trained with a soft manner.
Activity: The exercise needs of this dog are uncomplicated. It will adapt itself to the activity level of your family. They can withstand a variety of temperature climates form snow to the sunny beach!